Pink Tipper In 2017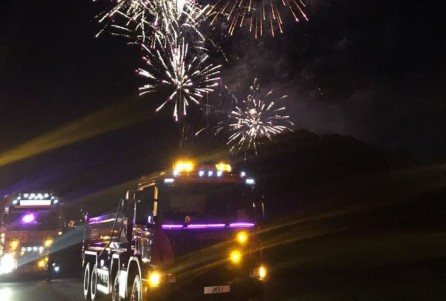 It's been a wonderful year for the pink tipper. From Carnivals to Christmas Light turn on's, Truckfest to pure and simple day to day runs. Sarah and the JKS pink tipper have more than played their part toward helping to find a cure for one of life's cruellest illnesses. In May 2017 we were advised that since the fundraising began, one year previous, we as a team had raised in excess of £2400 which is a stunning amount. Since that time many more fundraising events have taken place including another successful Southend Carnival, a Charity Ball and the Christmas Lights turn on for Canvey Island. All in all, we're delighted with how much we've been able to raise in order to help to find a cure for Breast Cancer.
Sarah and the team would like to thank everyone for their generosity. As hard as we try to help, it's only made possible by the people that come out and support us and the cause.
Here's to another successful year ahead.